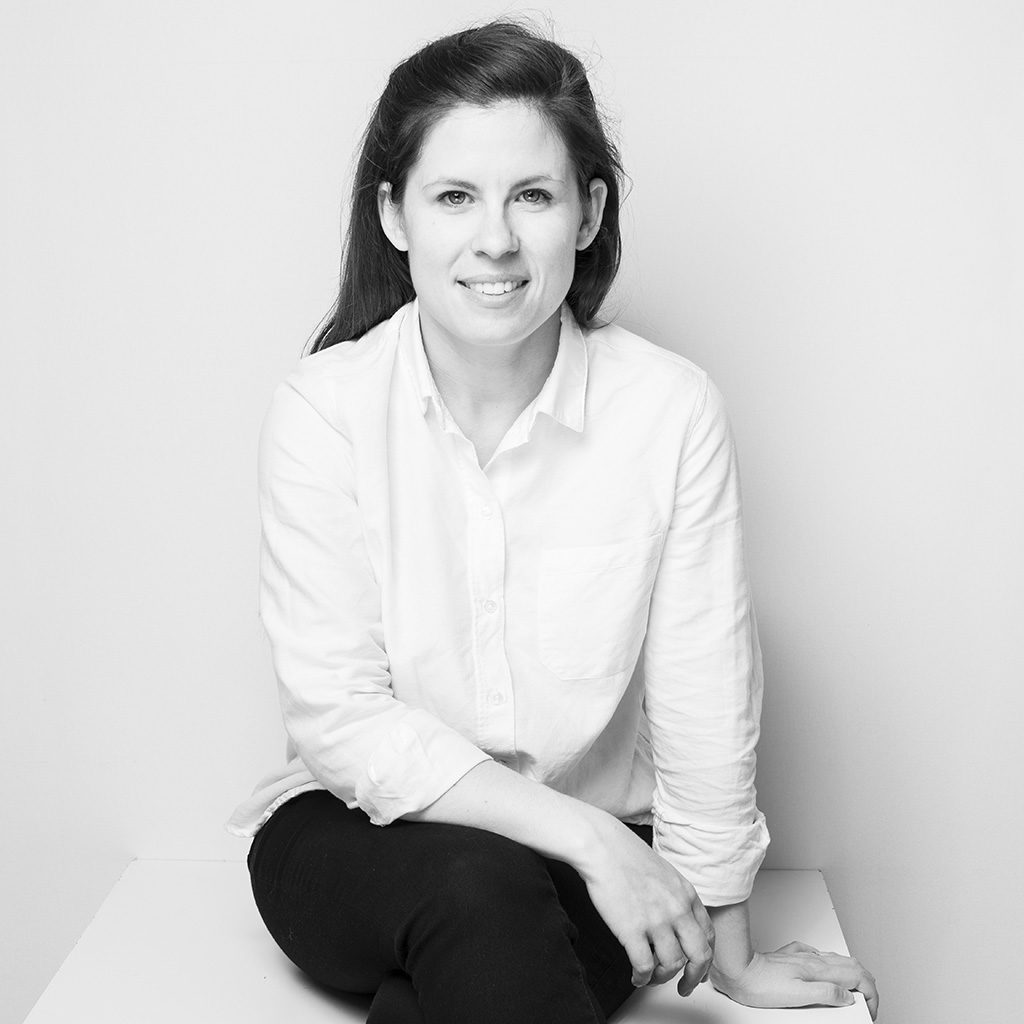 After graduating in Fashion Design and a Diploma in Textiles with a specialization in metallic embroidery, Marie Berthouloux created the Ekceli studio.
Ekceli means « Focused gaze » in Esperanto. This language is for Marie, as well as textiles, a universal communication tool. Textile techniques express and convey the history of our humanity. They carry our myths and are the witness of each culture.
Through her research of eclectic and contrasting materials, Marie moves the cannetille, silk threads or iron fragments on leather, cork, artisanal weavings. Sometimes flat, sometimes in volume, the embroidery is thought as an ornamental and multiform pattern. It moves and spots a space with highlights.
Marie Berthouloux defines her practice as textile goldsmithing. The metallic embroidery – from its experimentation to its expansion in volume – is associated with the ennoblement of the material such as pyrography on leather, marbling, dyeing, gilding, digital printing…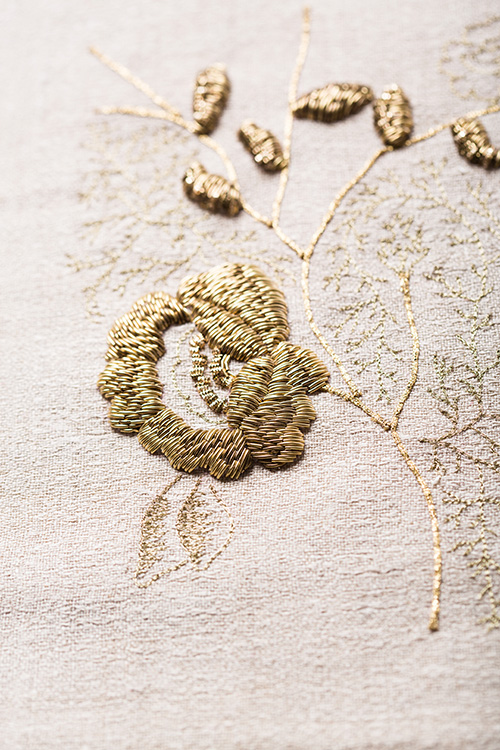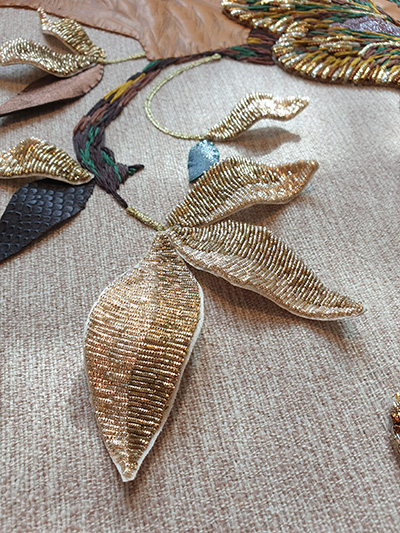 The realization is transformed into an emotional environment to touch the intimate through the tangible, tactile link with the material.
The nobility and richness of the materials used are opposed to others more raw, unexpected or even abandoned. From this confrontation is born the confession of the material, its sincere metamorphosis like an acknowledgement.
The mastery of traditional techniques is reinterpreted by proposing a surprising look, off-road…
This analysis exalts the preciousness of gold embroidery and the transformation of the material.
A desire for circulation is embodied in the art of the gesture and the work ethic, from the atelier craftsmen to the customer.