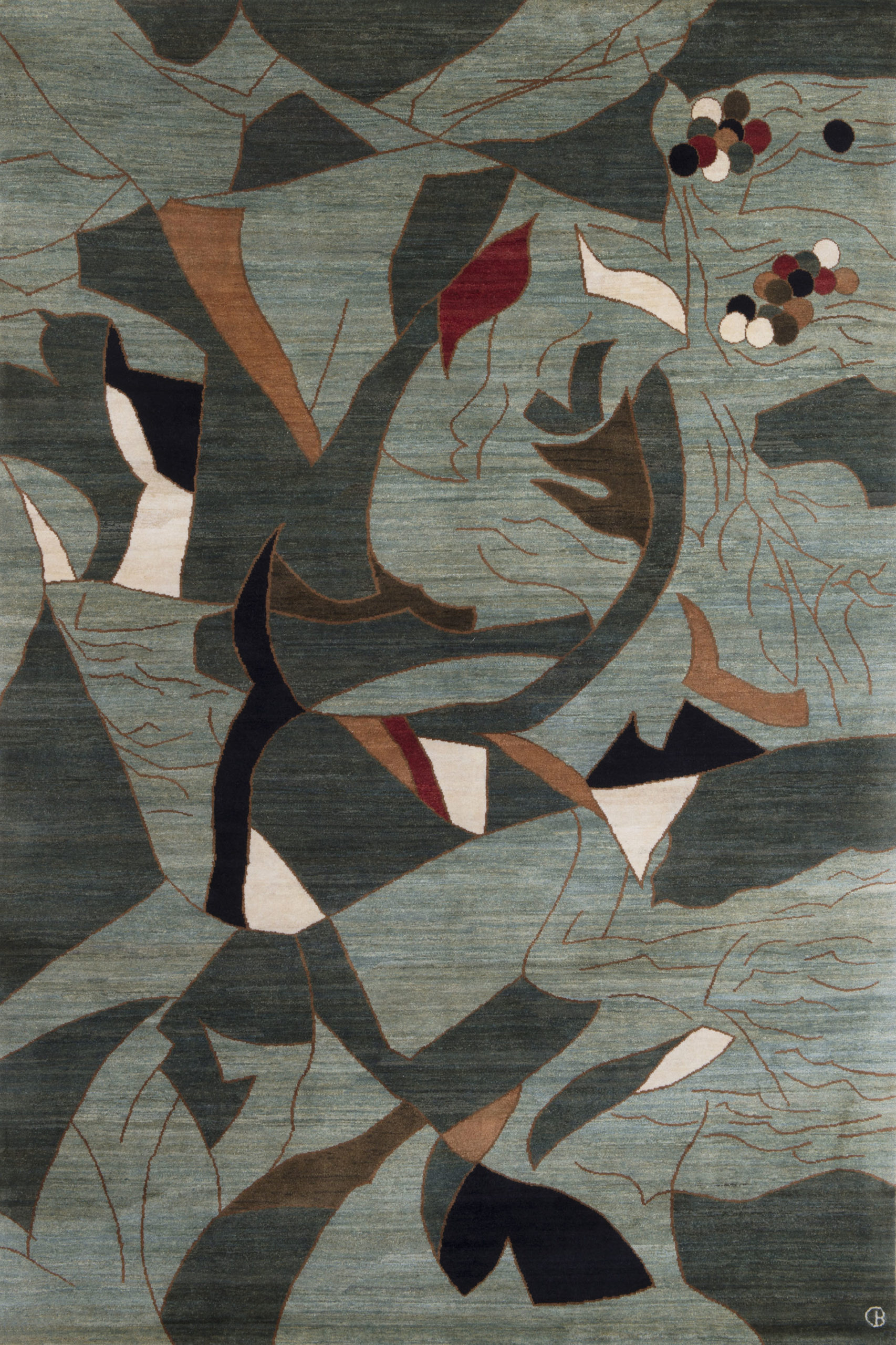 When embroidery lines become rugs.
For the 20th anniversary of the brand PARSUA, we are 10 designers who had carte blanche to create rugs inspired by our respective worlds and that of Parsua.
The graphics and the color range are inspired by an embroidery that I made several years ago, "Paisibles Brumes". It is an embroidery with a strong character. The leather was lacerated with a pyrographer, the lines were built freely following the scars of the dermis. I drew an abstract landscape, sometimes disturbing, sometimes calm, a suspended time ready to be disturbed.
In my reinterpretation for the carpet, I wanted to find the pictorial treatment that had been done: the gradations of color, the discontinuous and contrasting lines, the changing and abrupt directions contrasting with the areas punctuated by small shapes. These rhythmic assemblages come from my sensitivity to certain works by Georges Braque and the Blaue Reiter movement. The feeling, the emotion that would emerge from this creation, I could hardly foresee because I do not work with my hands on this piece and I wanted to be surprised by the work of the artisans who would knot this carpet.

Hand-knotted rug made in Iran, handspun wool, natural dyes, 160 000 knots/m2
Dimensions: 3x2m, also available on order.